All orders are protected by
our Pixel Perfect Guarantee

Fast, Safe Delivery
and Easy Returns
Home > Highbury Stadium
Poster Print of Second floodlit match at Highbury Stadium
check Made in UK
check Pixel Perfect Reproduction
check Made with high-grade materials
check Carefully packed to aid safe arrival
check UK delivery from only £7.71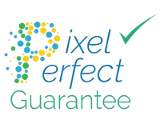 Most popular orders
of this image

Photographic Print

Framed Print

Poster Print
Info
Reviews


Delivery

Pixel Perfect
Poster Print of Second floodlit match at Highbury Stadium
Poster Prints are printed on superior archival poster paper for maximum colour and vivid imagery. The thinner Poster Paper can be a more affordable option for large prints
Arsenal v Glasgow Rangers 17th October 1951. (The First floodlight match at Highbury was Arsenal v Hapoel Tel Aviv on 19th September 1951). Credit: Arsenal Football Club.
Floodlights were fitted in 1951, with the first floodlit match being a friendly against Hapoel Tel Aviv on 19 September of that year. The floodlights that adorn Dalymount Park, once stood at the Arsenal stadium. They were shipped to Dublin in 1962. The inaugural floodlit match saw Arsenal beat Bohemians 3?8.
Arsenal Stadium was a football stadium in Highbury, North London, which was the home ground of Arsenal Football Club between 6 September 1913 and 7 May 2006. It was mainly known as "Highbury" due to its location and was given the affectionate nickname of "The Home of Football" by the club.
It was originally built in 1913 on the site of a local college's recreation ground and was significantly redeveloped twice. The first came in the 1930s, from which the Art Deco East and West Stands date; the second in the late 1980s and early 1990s following the Taylor Report, during which the terraces at both ends of the pitch were removed, making it all-seater with four stands. The resulting reduction in capacity and match-day revenue eventually led to Arsenal opting to build a new stadium, to become known as the Emirates Stadium, nearby, to which they moved in 2006. Recently, Highbury has undergone redevelopment to turn it into a block of flats, with most of the stadium being demolished; parts of the East and West Stands remained to be incorporated into the new development due to their listed status.
The stadium also hosted international matches ? both for England and in the 1948 Summer Olympics ? and FA Cup semi-finals, as well as boxing, baseball and cricket matches. Its presence also led to the local London Underground station being renamed to Arsenal in 1932, making it the only station on the Underground network to be named after a football club.
In addition to its architecture, the stadium was known for its small but immaculate pitch and for the famous clock which was positioned in the southern side of the ground since its introduction in 1930
This picture is available as Framed Print, Photographic Print, Poster Print, Jigsaw Puzzle, Canvas Print, Photo Mugs, Fine Art Print, Mounted Print, Glass Frame, Acrylic Blox, Classic Framed, Greeting Card, Cushion, Mouse Mat, Glass Place Mat, Glass Coaster
© Arsenal 2005 - All Rights Reserved
Media ID 97814
A1 (84x59cm) Poster
Our posters are printed on 200gsm semi-gloss poster paper. They are securely packaged, rolled and inserted into a strong mailing tube and shipped tracked.
check Overall Size 84.1cm x 59.4cm (33.1"x23.4")
check Fully covered by our Pixel Perfect Guarantee
check Made with high-grade materials
check Expert colour and quality finish
Watermarking and Website Address do not appear on finished products
Full Art Print Range
If you are unsure which print style will suit you best then please see our comparison below. We aim to dispatch all orders within a week of ordering with regular Photographic Prints being posted within one working day (ideal for framing at home).
Framed Print - Our contemporary Framed Prints are professionally made and ready to hang on your wall
Photographic Print - Photographic Prints are printed on archival quality paper delivering vivid colour and exceptional detail. These more traditional prints are perfect for framing and are a very popular choice.
Poster Print - Poster Prints are printed on superior archival poster paper for maximum colour and vivid imagery. The thinner Poster Paper can be a more affordable option for large prints.
Jigsaw Puzzle - Photo Jigsaw Puzzles are an ideal gift for any occasion
Canvas Print - Canvas Prints are a delightful modern way to show off your favourite art, professionally made with non-warp wood for even longer life
Photo Mugs - Enjoy your favourite drink from a custom printed gift mug. Our mugs are printed with your choice of image
Fine Art Print - Fine Art Prints offer superior exhibition quality prints on thick sturdy card. The benchmark for museums and galleries around the world, the printing process "sprays" millions of ink droplets onto high-quality card to appear much more realistic than more traditional prints.
Mounted Print - Photo prints supplied in custom cut card mount ready for framing
Glass Frame - Stylish tempered glass mounts are a durable way of displaying and protecting your prints. Wall mounted, the smaller sizes can also be used free-standing via an integral stand.
Acrylic Blox - Streamlined, one sided modern and attractive table top print
Classic Framed - Our original range of UK Framed Prints featuring a bevelled edge
Greeting Card - Personalised cards suitable for Birthday Cards, Wedding and Anniversary Cards, Graduation Cards, Thank You Cards and much more
Cushion - Decorate your sofa with our faux-suede plush cushions
Mouse Mat - Archive quality photographic print in a durable wipe clean mouse mat (27x22cm) with non slip backing. Works with all computer mice.
Glass Place Mat - Set of 4 Glass Place Mats. Stylish and elegant polished safety glass and heat resistant. Matching Coasters available
Glass Coaster - Individual Glass Coaster. Stylish and elegant polished safety toughened glass and heat resistant. Matching Place Mat also available
Print quality very good. Nice frame too
Excellent collection of pictures
Good quality. Professional shipping.
High quality items, efficient service, well protected in transit, friendly & helpful staff
Fantastic prints and service
excellent service and product
Excellent, pictures, excellent service
My first order and happy with the delivery and product. Will consider further shopping at the Media Storehouse. Thanks.
Good quality card, good service. Will use again.
Every picture Ive ordered has arrived on time as promised & well protected. Further, each photograph exceeded my expectations. You folks do an exceptional job. I appreciate what youre doing that accentuates curiosity & a sense of wonder. Keep on evolving.
Media Storehouse had an 1897 map of the British Empire that Ive long used in low resolution in my British Literature course. I wondered if a larger print would be legible and useful, but I took a chance. The map I received is of excellent quality, clear enough to read even the smallest print.
Fast delivery. Good quality print
Prompt despatch and great quality of poster. Well packages and in perfect condition on arrival. Many thanks!
Excellent variety of material available for choice. I was delighted with the card when it arrived - speedily, as promised. My only disappointment was that I had entered text on the card when ordering it online, but the card I received was totally blank.
I had a Quick response, good follow through and the product is very good. I recommend Media Storehouse with thei product.
The print was even more impressive than I thought it would be. It arrived in damaged. And it has enhanced my library.
The poster is on excellent paper with vivid colors. Thank you.
As described. Prompt delivery.
Excellent print, very promptly sent, and well packed.
Looks exactly like t did on the internet. Ive had it framed and added to me collection of Jester memorabilia.